Education, Training and Competency Assessment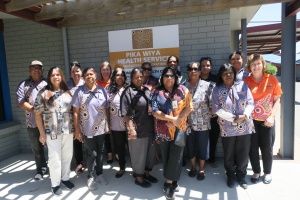 All POCT operators take part in formal training, provided by the QAAMS Management Team, to learn about:
The theory of POCT
How to conduct POCT on clients with diabetes
How to perform regular quality checks on the performance of the DCA Vantage device.
A training resource package is also provided, which includes a training manual and supporting posters.
The Australian Government requires all trainees to undertake written and practical competency assessment. Once this has been completed trainees receive a certificate of competency as a trained POCT operator which is valid for 2 years. POCT must only be conducted by qualified and trained operators.
The QAAMS Program provides a variety of training opportunities for enrolled participants:
On-site training for individual Aboriginal and Torres Strait Islander medical services (or groups of services from a similar geographic region)
An annual QAAMS training workshop
Webex training
Training by videoconference
Training videos available online or via USB